Welcome
Discover your free cloud-based service for editing images online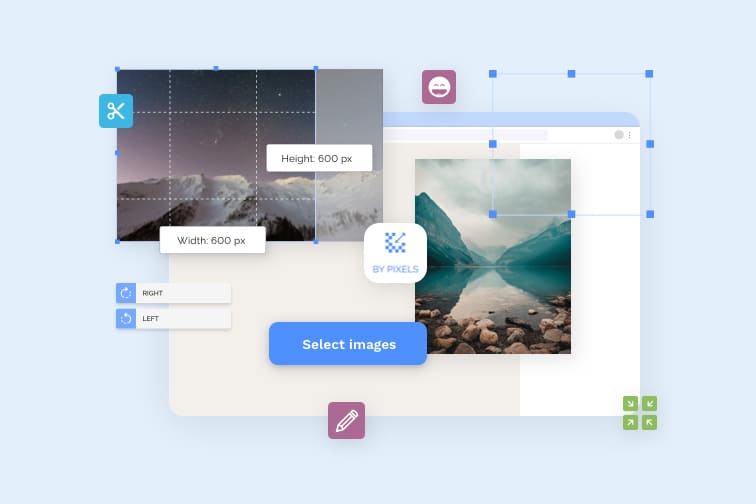 If you are a new guest on our website, you probably have already taken a glance to get to know us a bit and you'll have realized that we are a free cloud-based service for editing online images in bulk. Or, as a regular visitor, you've probably been processing your pictures with us since we stepped on the Internet, and today you just ended up here. Anyhow, let's seize the moment and let us introduce you to the new features in which we've been effortful working over the last year.
As you will notice, one of the principal updates is the full redesign of our website. When starting iLove IMG back in the day it looked like you can see below.

Our new simplified design has been specially conceived for meeting our users' needs. So, we took decisions based on two criteria: what we thought it was awesome and what you would like to see. It's not only that we wanted to make our website nicer to look at. The new interface aims as well to be useful and guide you through your work process. And that's because we resolutely adhere to the rule that good design makes things useful and understandable.
Considering all the aspects of our previous website layout, we realized that there were so many elements included in the header and footer areas, wrapping around the inner content: your pictures. This, led us to design a side-bar menu. Now, your working area is much clearer, and you have more space to preview and rearrange your images with more ease.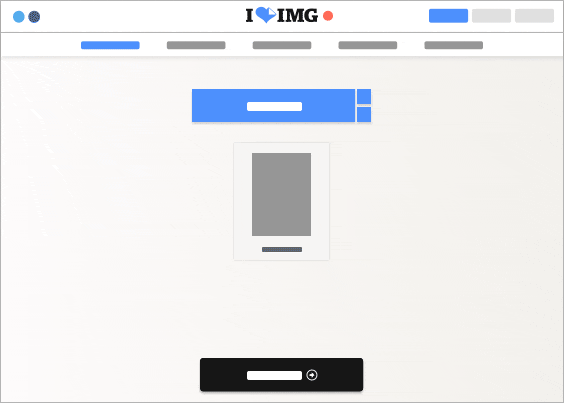 And, as you showed us that we could create a tool for almost every image need you might have, we are happy to bring you one of the most requested features. Our Rotate tool, to twist fast your pictures in batch.
To help you enhance the use of our website, we've started our Blog. Even if we expect our page to be self-explanatory, we though that would be nice for you to have some video tutorials, which we will post soon, to make the most of our tools or even discover alternative uses. And, why not? Let's add some interesting articles related to the fascinating world of image, news about our updates and more upcoming surprises.
What today has turned into a company which employs up to 8 people, started as a personal project. Coming this far has been possible with the help of users and donors who have supported the investment on digital infrastructure that our servers require. Now, in order to take the next big step, we feel ready to launch our Premium service. Although we are and will stay an open and free website, we believe that heavy users will enjoy a better service free of ads whilst this income will help us achieve our next milestones.
Finally, dear user, let us thank you to inspire our journey and help us pursue our long-time dream to build and grow a community of worldwide online photo editors. If you have any ideas to make our site even better, we will be glad to hear them. All of them! Just drop us an email here.
Edit your images easily online
Get started