How to upscale images with AI
Follow this guide to enlarge an image by up to four times the original size in fantastic quality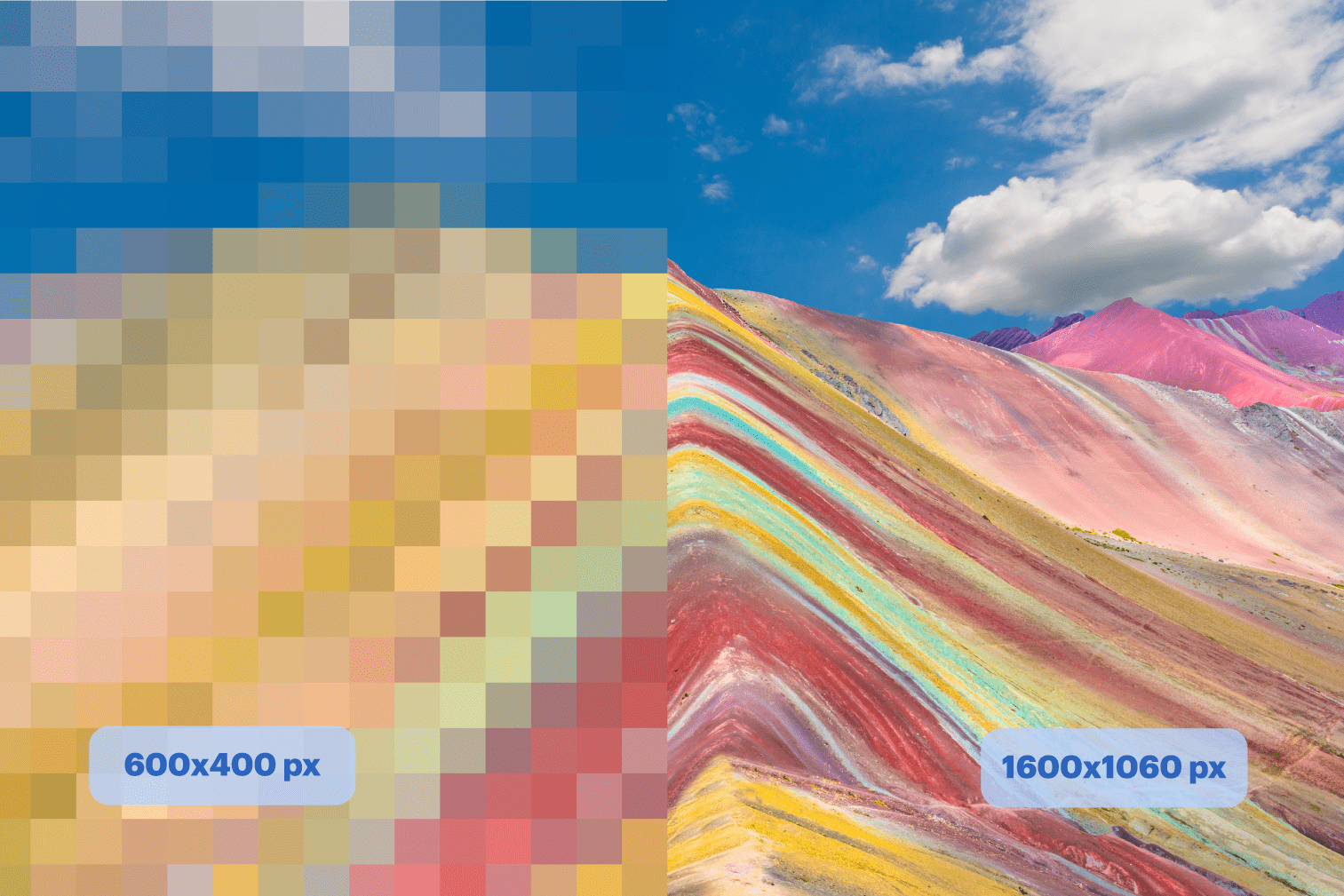 Looking to upscale your image without losing its quality? The iLoveIMG Image Upscale tool simplifies photo enlargement and provides high-quality results.
In this post, we'll guide you through the user-friendly process of upscaling your original image file. Whether you want to enlarge your image by x2 or x4, our tool uses advanced photo editing software to ensure that the final image is of the highest quality.
Try out this AI Upscaling Tool to make blurry and pixelated images a thing of the past.
How to enlarge an image without losing quality
Go to the AI Image Upscale tool.
Upload your image from your computer, Google Drive, or Dropbox.
Select from the x2 or x4 size multiplier.
Click Upscale.
Why use the Upscale Tool?
Upscale Image is a useful tool that can be used for recreational, personal, or business-related needs. Here are some examples of how you could use the tool for some inspiration.
For fun
Are you trying to upscale a DALLE-E or Midjourney image? With more content being created with AI image generators it's useful knowing how to upscale to max out Midjourney creations.
While some of the AI image generators have their own guide, such as the Midjourney upscaling guide, for a more simple and faster solution you can upload AI-created images to the Upscale Image tool.
For students
If you're a student working on a design project, you may need to use the Upscale Image tool to make your content more suitable for a presentation or portfolio.
Upload your images and use the tool to enhance their size while keeping their quality. Impress your professors and peers with high-quality visuals that enable you to communicate your project more clearly.
Do you need to add your image to a PDF document? Take your upscaled image and use the Edit PDF tool to add images to PDF files by going to the tool and selecting the Add image icon.
Do you have content in PDF that you need to present? Head to the PDF to PowerPoint tool to create an editable PowerPoint presentation from PDF content.
For professionals
Businesses that use images in their internal communications can benefit from using Upscale Image to provide content for newsletters or employee training materials.
Use the tool to enlarge the image size of existing content if images are difficult to include because of size. This can help improve the quality of the images used, making them more visually appealing and effective at communicating the intended message to employees.
Is your business trying to save resources? Use the Compress Image tool to save space and maintain image quality before you create any of your internal communications.
Simplify image workflows with more tools
If you're looking for reliable and user-friendly image editing tools, iLoveIMG has a range of features that do much more than just enlarge a picture.
The iLoveIMG toolbox offers a range of image editing tools that let you resize, crop, convert, and more.
Explore the tools to find out what else you can do with iLoveIMG:
As iLoveIMG grows, so too does the list of useful tools. Create an iLoveIMG Account to go Premium and enjoy the best features with unlimited image editing.
Enlarge your photos in a few clicks using Upscale Image
Go to Upscale Image